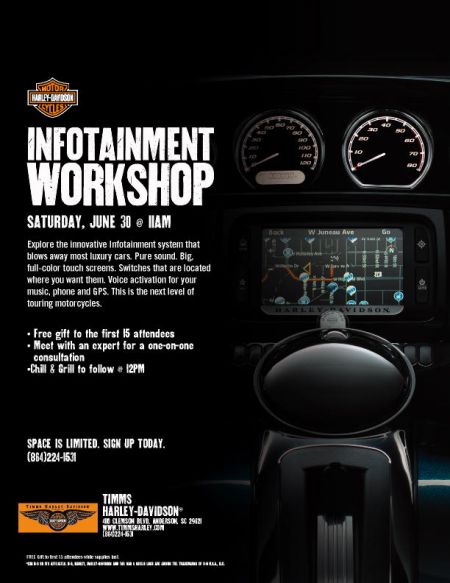 Address
4110 Clemson Boulevard
Anderson
SC 29621
June 30, 2018 11:00AM - 12:00PM
Explore the innovative Infotainment System that blows away must luxury cars. Pure Sound, big full-color touch screens, switches that are located where you want them. Voice activation for your music, phone and GPS. This is the next level of touring motorcycles.

Free gift for the first 15 attendees!
Meet with an expert for a one-on-one consultation!
Back to previous page