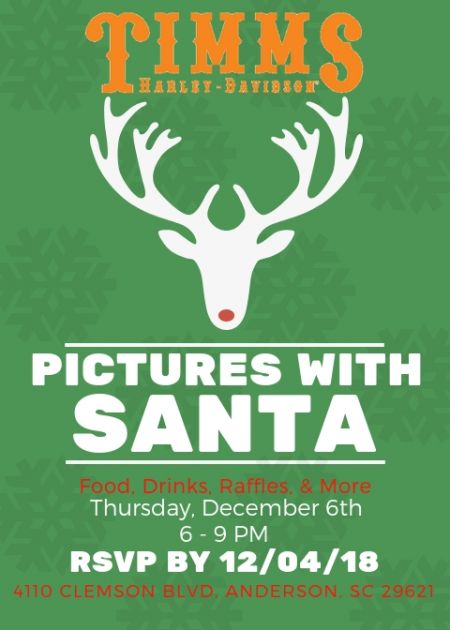 Address
4110 Clemson Boulevard
Anderson
SC 29621
December 06, 2018 6:00PM - 9:00PM
Join us Thursday, December 6 here at Timms Harley-Davidson for our Customer Christmas Party & pictures with Santa. We'll kick off at 6 PM with drinks & raffle tickets. Make sure to stick around for dinner, we'll be serving BBQ w/ mac & cheese, & beans. 
To RSVP Call us 864-224-1531
With 2018 quickly coming to an end Timms H-D invites you to come help us make a few more memories with our team. Without all our Loyal Customers we wouldn't be where we are today. Thank you & Happy Holiday's!!!
Back to previous page